Build Your Own Website
by Betty
(Lompoc, Ca)
I'm looking for a good program or company to go with that I can design a website with and I wanted to know what you went with.

Do you know if what you used can make e-commerce stores? Any info you have on this will greatly help me.

Thank you,
Betty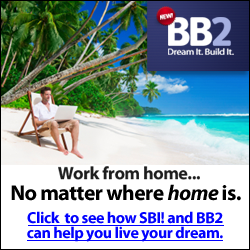 Answer:
I went with
Site Build It
.
When I first stumbled upon it I was very sceptical. It really sounded too good to be true but honestly, it's been the best thing I've done in a long while.
There is a bit of a learning curve involved and you do have to commit some time to it but then anything worth doing requires hard work.
What's great is that you get so much for so little...step-by-step instructions on how to build your site the right way, they host the site, provide info on how to add everything you could imagine to your site (including e-commerce), automatically submit the site for you....the list is huge.
There is even a great forum where you can talk to other SBI owners and lots of great tips and ideas.
You don't even need to know how to write code or anything. When I first started my site I used the templates SBI provides and their 'block built it' system....it does a ton of the work for you!
I just love SBI and personally wouldn't go with any other company.
I can't say enough good things about these guys!
Check the site out...it will keep you busy for hours...took me 3 days to decide to spend the $300 but I'm sure glad I did!
Good luck,
Cathy